A world-unique fortress situated on the eastern slope to lake Vättern
Gyllene Utterns traditional hotel and restaurant are located on Ravelsmarksbackar just south of Gränna. The hotel started as a small roadhouse in 1933 and is today a distinguished hotel with a magnificent view.
Welcome to Gyllene Uttern!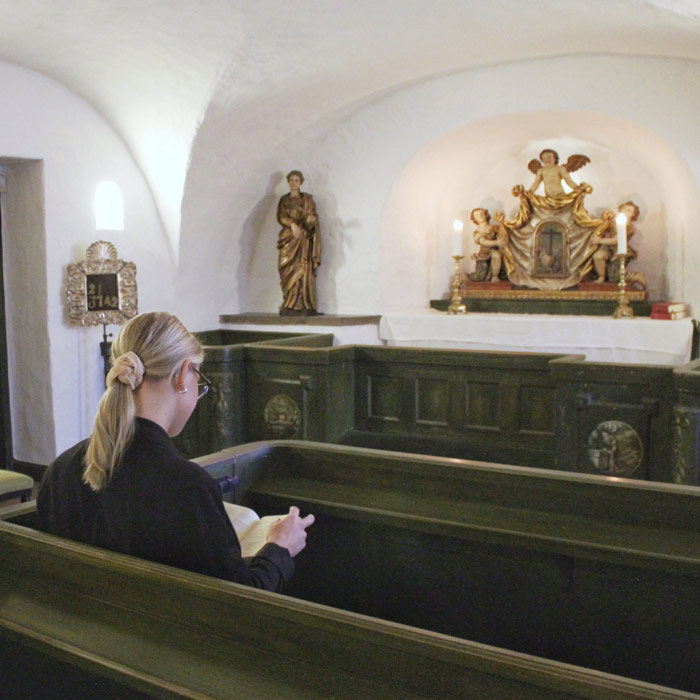 The chapel
Our beautiful chapel is perfect for a private wedding ceremony or memorial with room for 25 people.